Human Resource Management at Murdock Martell
At Murdock Martell, we recognize that the foundation of any successful organization is its people. Our comprehensive HR services are designed to ensure that businesses can focus on their core operations while we handle the complexities of human resource management.
Liaison Services
Navigating the intricacies of HR requires collaboration with various external entities. We facilitate the interface with brokers, attorneys, regulators, and various registering and taxing authorities. Our experienced team acts as a bridge between these entities providing effective communication and support to employees and management.
Compliance
In today's rapidly changing business environment, staying compliant with HR regulations is paramount. Our team supports your compliance with local, state, and federal employment laws, helping to safeguard you from potential legal pitfalls and promoting a fair workplace for all.
Benefits Selection and Roll-out
Employee benefits play a crucial role in attracting and retaining top talent. Our team assists in benchmarking and selecting the most suitable benefits packages and facilitates a seamless roll-out. A smooth open enrollment process ensures your employees feel valued and taken care of.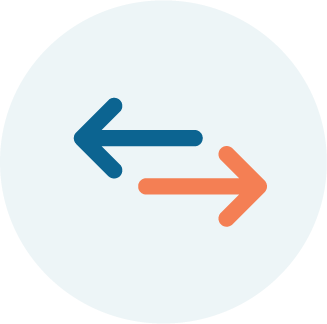 Employee On-boarding/Off-boarding
The beginning and end of an employee's journey with a company are critical touchpoints. We ensure that new hires are integrated efficiently into the company and new hiring compliance is addressed. When it's time for employees to depart, we function as the HR representative with offboarding and provide a smooth transition process.
Process Improvement
Efficient HR processes lead to happier employees and smoother operations. When engaged for process improvement, we delve deeply into your existing HR processes, identify areas of improvement, and implement strategies that enhance efficiency and effectiveness.
Gap Analysis
By engaging Murdock Martell to conduct an HR gap analysis, you will gain insights on the business' current HR operations and policies as compared to standards of HR compliance and best practices. We will provide recommendations for improvement where needed that will support the organization's HR goals and objectives. Our assessment allows you to develop strategies and priorities for overcoming the current gaps and setting your organization up for long-term sustainable success.
Your Chief Financial Resource
At Murdock Martell, we believe that Human Resource Management is the cornerstone of a thriving business. With our expertise and dedication, we're here to ensure that your HR operations are nothing short of exemplary.